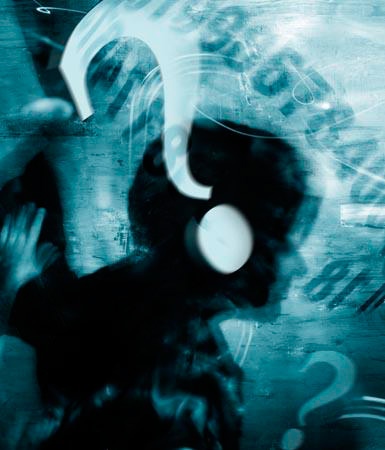 Gary Mankus Questions, 2001


GARY MANKUS was born in Chicago, and is a graduate of the Institute of Design at IIT. This broad Bauhaus education has resulted in his exploration of several careers including photography, design, fine art and printmaking. He is known for his photography of the Midwest including "Airshow" (Solo exhibition Chicago Cultural Center 1993) and for his illustrative collage imagery produced for major corporations. Since 1990 Gary has been collaborating with artist Ricardo Mazal on several experimental photographic projects . The results of these collaborations have been exhibited at Galeria Arte Mexicano, Mexico City, Galeria Maeght, Barcelona, Bentley Gallery Scottsdale, Megan Fox Gallery, SantaFe, MARCO Museum, Monterey, Mexico, Center For Contemporary Art, Santa Fe, Chiaroscuro, Santa Fe, Elins Eagles-Smith Gallery, San Francisco, and Anne Reed Gallery, Ketchum, Idaho. Upon moving to Santa Fe in 2001, Gary helped found Santa Fe Editions, for the exploration of new mediums. His recent work continues to explore the boundary that separates abstract and figurative, painting and photography.
Additional work is featured in Photography: New Mexico, published by Fresco LLC, www.frescobooks.com 2008.